Phantassie Organic Boxes

Basics Box - £9.00 Potatoes, Carrots, Onions + 3 or 4 other items. Add in a fruit bag for free delivery.
Standard Vegbox - £13.50 Staples mixed with variety. We try to partner veg for cooking or add appropriate seasonings, you always get something to eat raw and nearly always fresh green leaf. Usually includes potatoes, carrots and onions plus salad veg and a selection of seasonal cooking veg.
No Potatoes with Fruit - £16.50 As above, but without potatoes, and with a portion of fruit @ £4.50 (a selection from apples, bananas, oranges, kiwis and pears). Good also for big tattie eaters who keep a sack in the house. Just ask!
Medium Vegbox - £17.50 Preference for UK produce whenever possible and offers fantastic value.
Large Vegbox - £22.50 Offers the best variety of the week. Should cover all the Veg bases.
Value Phantassie box - £31.50 Large Veg box + Medium Fruit bag + 6 Organic eggs.
Xtra Large Veg box - £35.00 - Increased portions to feed many.
The Phantassie BESPOKE box - from £25 Choose your own box contents. Please ask for more details.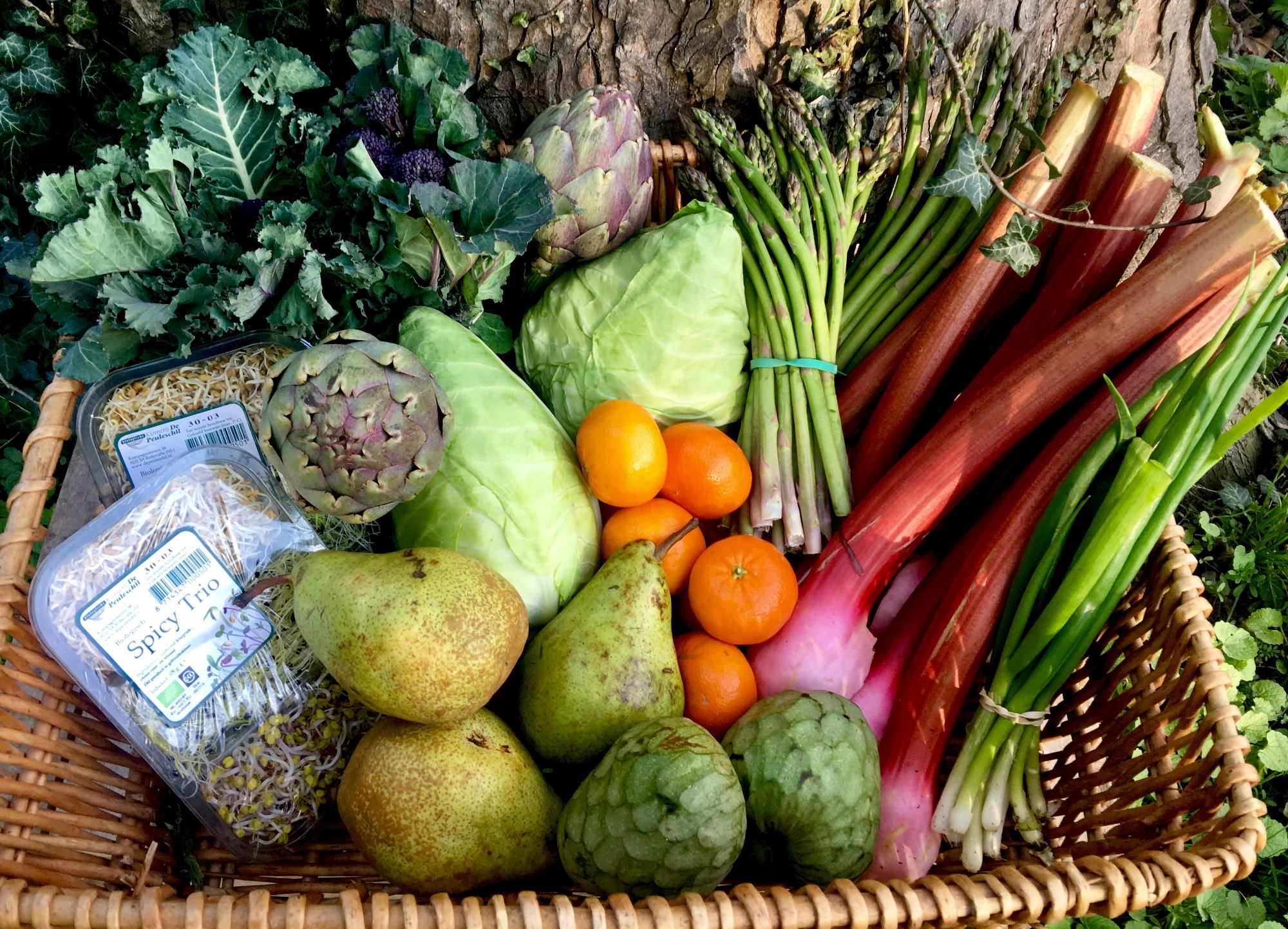 Organic Extras - Fruit, Eggs and other boxes
We source our fruit from the organic wholesale market. In the summer months soft fruit options are available (including our own).
Small Fruit bag - £4.50 - for a selection from apples, fair trade bananas, oranges, kiwis and pears
Medium Fruit bag - £7.50 - as small + seasonal extras
Large Fruit bag - £12 - as Medium + tropical extras
Citrus Box - £10 - for a selection of Citrus fruit
Tropical Fruit box - £10 - for a selection of Tropical Fruit
Apples & Pears - £6.00 - for 1.5kg UK origin
Eggs come from a partner Certified Organic farm in Midlothian:
1/2 dozen Medium £2.20, 1/2 dozen Large £2.45
Add on Organic boxes
Salad Box - £7.50 - a selection of Salad items always including leaf
Mediterranean box - £7.50 - a selection from Aubergines, Courgettes, Red Onion, Peppers, Cooking tomatoes & Herbs. Good for Roasting or Ratatouille!
Cook's Seasoning bag - £3.50 - Garlic, Ginger, Chilli, Lime & Lemon
Click on the Box Scheme menu tab at the top of this page for box contents and more info or to request your first delivery, please click on the button to the right, or visit us at Market.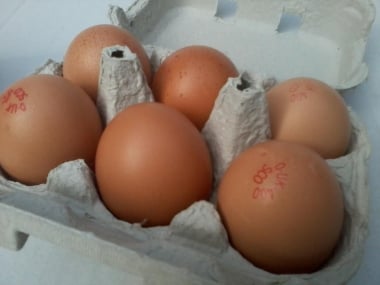 Collection point - as an alternative to home or work delivery.
Riverside Bakehouse ABBEY ST BATHANS, TD11 3TX
- Saturdays 10am - 3pm