Organic VEG + Fruit boxes
Flexible & Easy
You don't have to take a box every week or even stick to the same size. All we ask is that you give us a little bit of notice.
We're also flexible when it comes to dislikes so just let us know and we can adapt your Organic Veg box to suit you, other than the Basic Veg box options. There's also a Bespoke option for those who prefer to make their own selection.

Deliveries
We deliver in East Lothian and Edinburgh. Also south west of the ring road from Ratho through to Wilkieston, Balerno, Currie, Juniper Green, Colinton, Penicuik, Gorebridge, Dalkeith and Pathead in the south east.
There's no delivery charge, as long as you order a minimum value of £16.50
We'll arrange a drop off point, often a back garden or garden shed, or those in flats can send us a main door key & we'll leave your box in the stair, by your front door.
COLLECTION POINTS - as an alternative to home delivery.
BASIL Organic Fruit & Veg - Saturday shop Located left of Bostock Bakery on Dunbar Rd, EAST LINTON, EH40 3DE - Saturdays 10am - 1pm
The GREEN SHOP - Thursdays and Fridays 30 Bridge Street, Berwick-upon-Tweed, TD15 1AQ - Thur/Friday 11am - 4pm - please see order form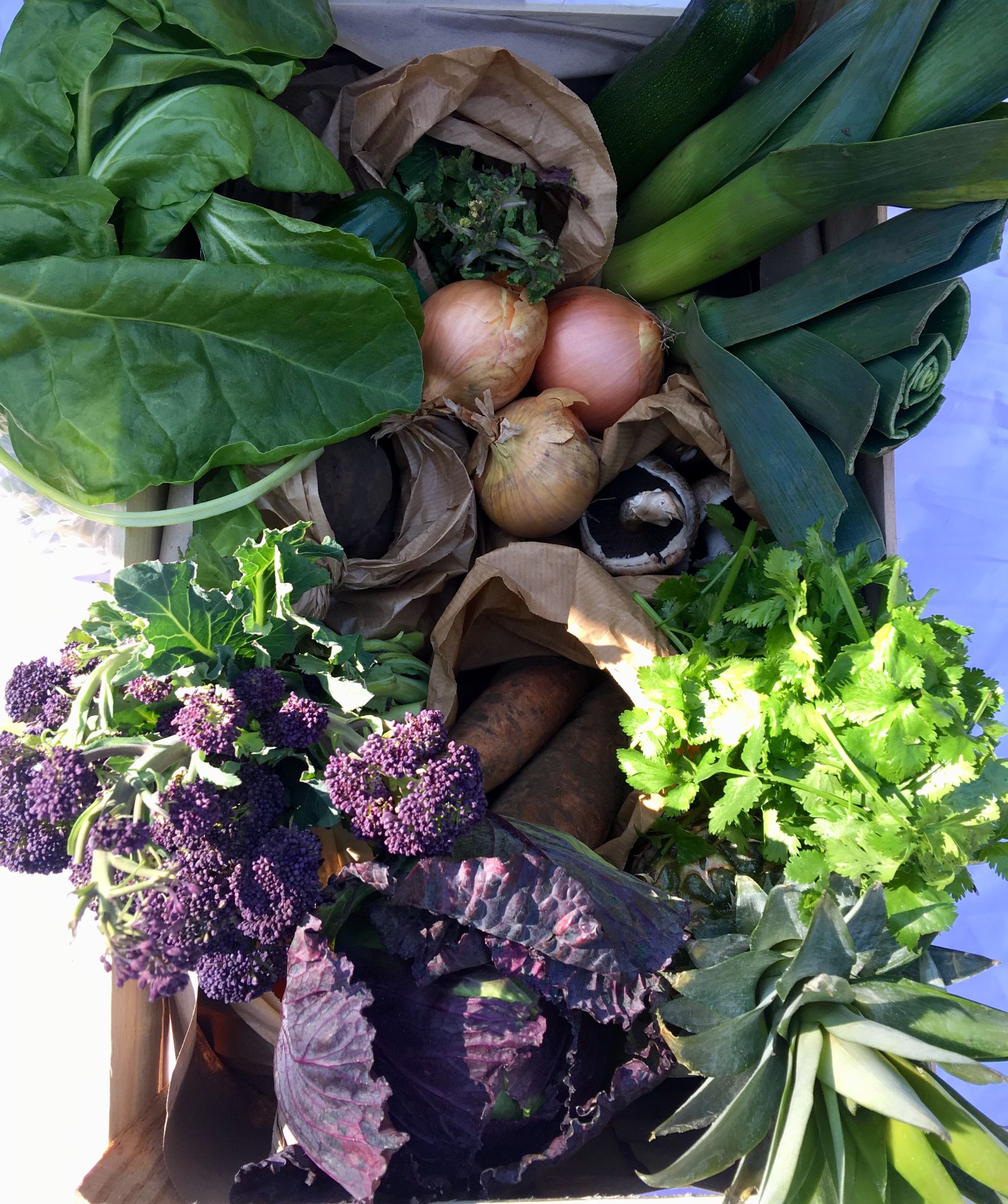 Click on the Veg Box menu tab, top of this page, for Organic box contents & more info. To request your first delivery, please click on the purple button below.