Organic VEG + Fruit boxes
Flexible & Easy
You don't have to take a box every week or even stick to the same size.
We're also flexible when it comes to your likes or dislikes. So if you hate spinach but love purple sprouting broccoli – just let us know and we can adapt your box to suit you.
All we ask is that you give us a little bit of notice.
Deliveries
We don't charge for deliveries, as long as you order a minimum value of £15.
We deliver in East Lothian and Edinburgh. Also south west of the ring road from Ratho through to Wilkieston, Balerno, Currie, Juniper Green, Colinton, Penicuik, Gorebridge, Dalkeith and Pathead in the south east.
We'll arrange a drop off point, often a back garden or garden shed, or those in flats can send us a main door key & we'll leave your box in the stair, by your front door.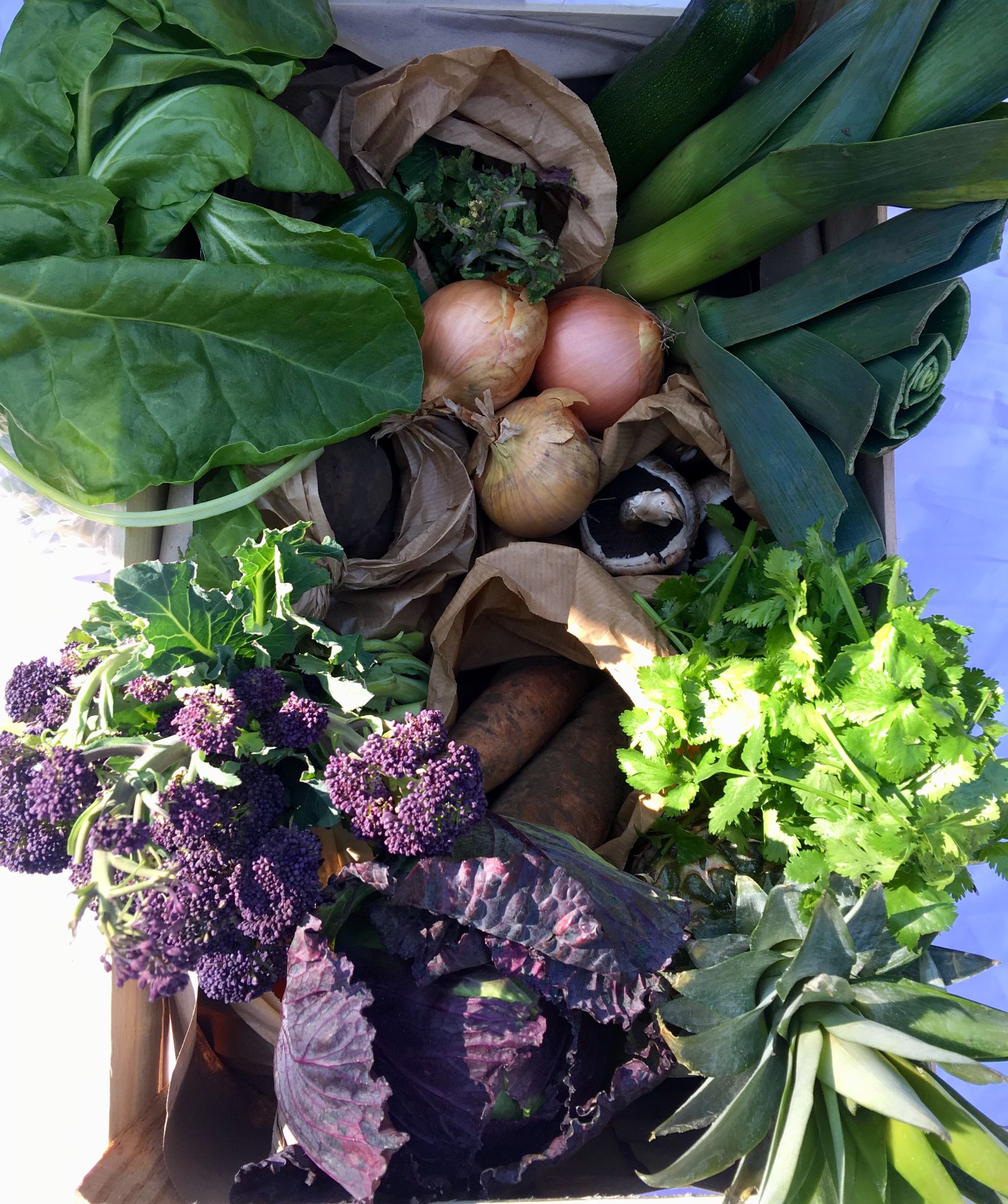 Click on the Box Scheme menu tab at the top of this page for box contents & more info. To request your first delivery, please click on the button to the right.